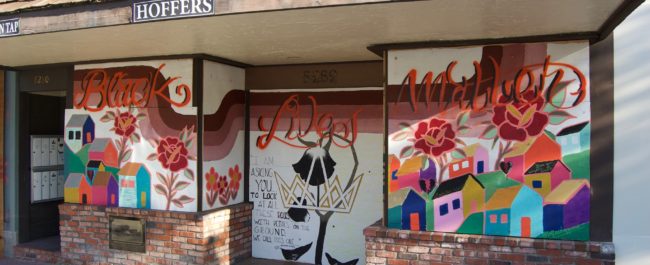 La Mesa Community Art Documentation Project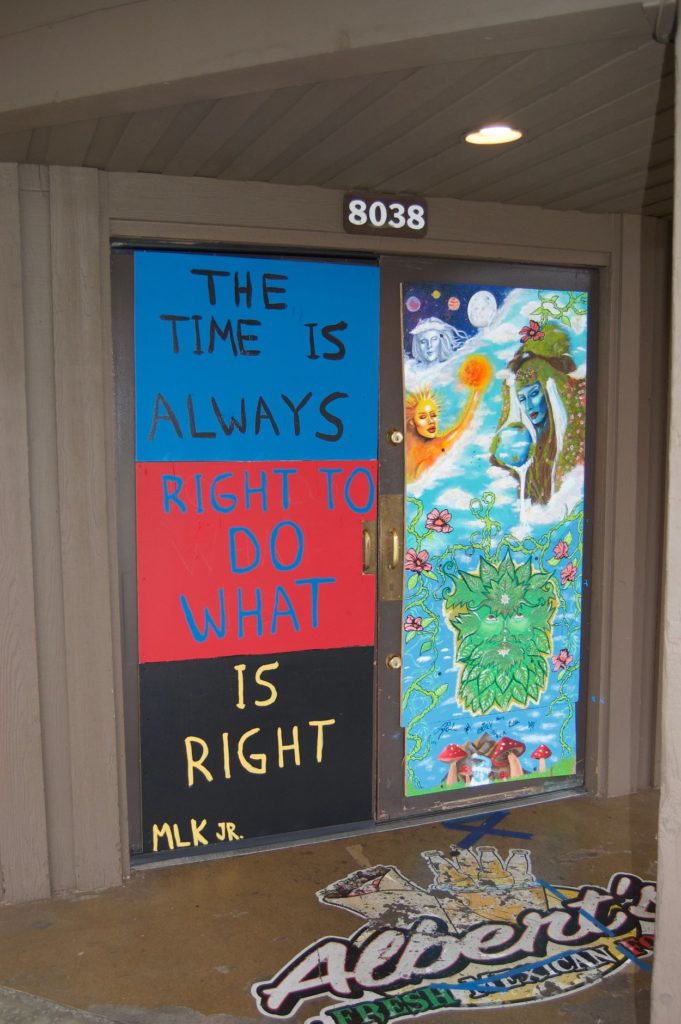 We want to thank all of you for the support of the beautiful and poignant artwork created in La Mesa after the events of May 30th. As of this weekend, approximately half of these wonderful pieces of art had already been removed/dismantled as La Mesa reopens.

Therefore, we want to pass on this great archiving project partnership with SDSU and LMHC to document the temporary and ephemeral artwork. Click here to share your media files.

Jim Newland, LMHC President
---
The La Mesa Community Art Documentation Project is a crowd-sourced documentation project aimed at collecting and curating digital media files (images, videos, audio) of spontaneous public art that has appeared all around the City of La Mesa in recent weeks. These pieces of art have been created on transitory media, such as plywood, cardboard, river rocks, or sidewalk chalk, or are themselves singular events, such as musical performances, spoken poems, vigils, and more.

The main goal of this project is to collect and preserve digital recordings of these pieces of art for future generations. The long-term plan is to curate them in a robust, publicly-accessible digital repository for future study and/or interpretive display in a museum or online educational context. The project is working with both SDSU and the La Mesa History Center to accomplish these goals and is grounded in an inclusive and community-engaged public history approach to local history.

All information and media uploaded to this form will be released under a Creative Commons Attribution (CC BY 4.0) license, allowing for unrestricted public-domain reuse and republication of these media (see https://creativecommons.org/licenses/by/4.0/). By entering any information and uploading any media to this form, you agree to the terms of the CC BY 4.0 license.

This project is headed by Dr. Isaac Ullah. Dr. Ullah is a La Mesa resident, a professional Archaeologist, and an Associate Professor of Anthropology at San Diego State University. Issac is also a City Historic Preservation Commissioner. You can read more about Dr. Ullah at his WEBSITE.